The Ultimate Shredder Security Level - Micro Cut
19.08.2021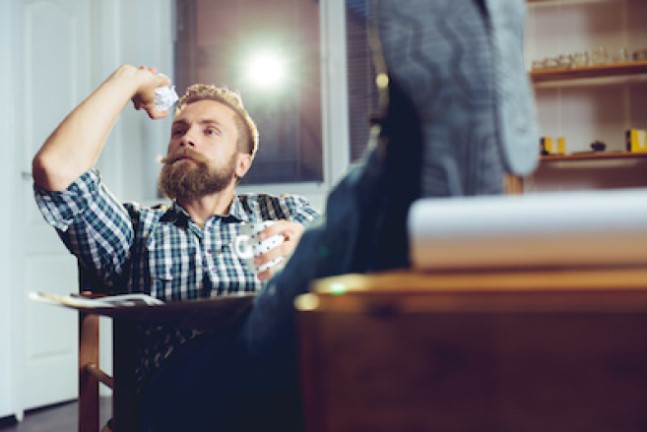 Choosing a shredder for a workplace sounds like an easy task. If it performs the desired task, many people are happy enough with a shredder that will simply destroy documents. However, the world of shredders is more complex than assumed. As well as manual or AutoFeed, bin capacity and paper capacity, buyers will also need to consider what type of paper cut their shredder should have. This article will act as a guide for selecting the most appropriate shredder to suit your needs and to safeguard your confidential documents.
Shredder security levels
Each shredder from Rexel will be given a DIN security level, which is shown as a P-Rating. The P-Rating indicates the number of pieces a document is shredded into with that particular model. The higher the P-Rating, the greater the security level of the shredder and the smaller the paper particles.
Rexel's P-Rating guide can be seen below:
| | | |
| --- | --- | --- |
| P-Rating | Approximate Shredded Pieces (A4 Document) | Best For |
| P-2 | 40 | Basic day to day non-sensitive data |
| P-3 | 200 | General day to day documents containing sensitive data such as addresses |
| P-4 | 400 | Ideal for bank statements and business confidential documents |
| P-5 | 2000 | Appropriate for confidential financial or personal documents and strategic papers |
| P-6 | 6000 | Necessary for legal, military and financial documents containing proprietary data |
| P-7 | 12500 | The top standard for government and military reports |
There are three ways in which shredders typically cut a document:
Strip cut (P-1 or P-2)

Cross cut (P-3 or P-4)

Micro cut (P-5, P-6 and P-7)
What is a micro cut shredder?
A micro cut shredder, just like a cross cut machine, shreds a document diagonally from both corners. A micro cut shredder offers heightened security compared to a strip cut shredder and is more advanced than a cross cut shredder, despite its functionality being the same.
So, what is the difference between a cross cut shredder and a micro cut shredder? With a cross cut shredder the P-security level is typically P-3 or P-4, this means a standard A4 document is shredded into 200 to 400 pieces. In comparison, a micro cut shredder offers unparalleled security due to having a P-rating of P-5, P-6 or P-7. This means that an A4 document would be shredded into 2,000 to 12,500+ pieces. The particles of paper produced by a micro cut shredder are so small nothing is decipherable.
Users tend to utilise a micro cut shredder for destroying classified or sensitive documents, such as:
Bank statements

Financial records

Medical documents

Legal paperwork

Employee records
How does a micro cut shredder work?
Inside a micro cut shredder are two sets of cutters with v-shaped edges. The cutters slice the document diagonally, creating very small pieces of paper which help keep sensitive information safe. Rexel have a multitude of micro cut shredders available to suit all workplaces that require a high level of security.
For those investing in a micro cut shredder it is worth remembering that they are typically more expensive than lower P-rated shredders.
Buying a micro cut shredder
When documents aren't confidential or heavy with personal data, a lower P-rated shredder would be suitable and potentially cost less to purchase.
However, if security is paramount then a P-5, P-6 or P-7 shredder would be most suitable. View our range of Rexel micro cut shredders today.