Rexel Paper Shredder Buying Guide
Everything you need to know to buy the best shredder for your home or office.
Why should you buy a paper shredder?
Whether you want to dispose of personal documents at home or client information, data protection is one of the primary motivations for buying a shredder. Many people assume that GDPR only relates to electronic data, but this is not the case. GDPR rules also apply to paper-based data so it is important that organisations handle EU-originated personal data carefully.
Whether you are a business or consumer, our buying guide will help you choose the correct paper shredder to ensure you're protected against identity theft and other fraudulent activity that can be carried out if your sensitive data gets into the wrong hands. Take a look at some of the ways investing in a Rexel paper shredder could protect you at home or work:
Paper shredders can:
Protect your personal and business confidential data

Protect the data of your customers and clients

Help you avoid fines and legal action due to non-compliance with GDPR legislation

Help you evade a data breach which could result in bad PR and reputation damage
What can you shred?
Whilst many assume that shredders only shred paper, many models can take on stapled and paperclipped documents, as well as CDs, cards and floppy discs.
DVDs/CDs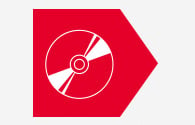 Paperclipped documents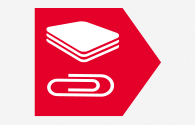 Stapled documents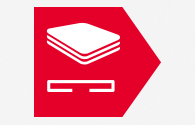 Floppy Discs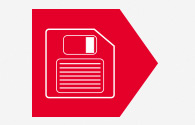 Paper shredders for businesses
Investing in an office paper shredder gives you, as a company owner, the peace of mind that you are destroying sensitive data and personal information in the correct way, abiding by legislations.
Documents that many organisations shred daily include:
Client information

Pricing information

Sales figures

Personnel or employee records

Accounts payable/receivable information
Pricelists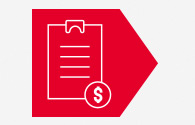 Sales Reports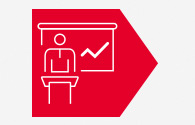 Employee Records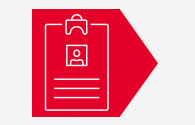 Invoices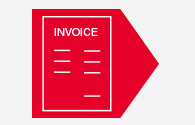 Questions to ask before buying a paper shredder
With a wide variety of models available, it is not a one-size-fits-all approach when it comes to paper shredding. Before you settle on a paper shredder make sure you consider the questions and information below to ensure you make the correct decision.
What level of security do I need from a shredder?
Before considering cut type, you should carefully consider what level of security you would like from a shredder. All Rexel paper shredders are categorised by their security level which is shown as a P-rating; this refers to the number of pieces a document is shredded into. The higher the P-rating the more pieces a document is shredded into and the higher the level of security it provides.
Check out our security cut types below so you can select a shredder with the correct P-Rating for your needs.
| | | |
| --- | --- | --- |
| Protection-Rating | Shred pieces (A4 doc) | Best for |
| P-2 | 40 | Basic day to day non-sensitive data |
| P-3 | 200 | General day to day documents containing sensitive data such as addresses |
| P-4 | 400 | Ideal for bank statements and business confidential documents |
| P-5 | 2000 | Appropriate for confidential financial or personal documents and strategic papers |
| P-6 | 6000 | Necessary for legal, military and financial documents containing proprietary data |
| P-7 | 12500 | The top standard for government and military reports. |
Should I purchase a manual or Auto Feed paper shredder?
Opting for an auto feed or manual shredder will depend on a number of factors, including how quickly you want your shredding completed and whether you would prefer to be more hands-on. Generally speaking, the higher sheet capacity shredders allow for quicker shredding, but read the information below to ensure you make the correct choice.
Auto Feed shredders
Shredders that offer auto feed shredding allow stacks of paper to be shred in one go, rather than having to be fed in individually. We call this 'hands free' shredding, meaning you can load a stack of paper and walk away. Our Rexel Auto Feed paper shredders offer a 98% time saving over manual feed models and, over a period of time, generate real productivity savings.
Manual feed shredders
Whilstmanual feed shredders require human intervention to feed documents into the machines, however they can still shred a high volume of sheets in one go. Manual feed shredders also use the latest anti-jam technology to ensure seamless uninterrupted shredding when coupled with long run times.
Learn more about our paper jam prevention technology below:
| | |
| --- | --- |
| Feature | This means… |
| Anti - Jam | Automatically stops and reverses when too much paper is inserted |
| Intelligent Jam Prevention | Continuously checks and indicates if too much paper is being fed into the shredder |
| Auto Reverse | Responds automatically to a jam in the auto feed chamber |
What size shredder do I need?
If a shredder is going to be used frequently, it is going to be shredding more paper especially if you opt for a higher sheet capacity model. If you know roughly how much you will be shredding, you can avoid frequent bin emptying and opt for a small cut shredder.
How can I shred A3 documents?
Rexel A4 paper shredders can shred A3 documents which are folded in half – just keep an eye on the maximum number of sheets that can be shred at once as a folded piece of A3 is equal to two sheets of A4.
If you will be regularly shredding A3 documents or will need to shred A3 documents en masse, you should consider one of our manual feed wide entry shredders.
How big does the shredder bin need to be?
Pick a shredder bin size based upon sheets stored in the bin rather than bin size alone. Note that the higher the security level means a smaller cut size and increased bin capacity
See our guide below for sheet capacity depending on the number of users:
| | | |
| --- | --- | --- |
| Number of users | General use | Sheet capacity |
| 1-2 | Personal/executive | 60 |
| Up to 10 | Small office | 300 |
| Up to 20 | Departmental | 600 |
| 20+ | Large office | 600+ |
How easy is it to maintain a paper shredder?
Just like any device with a motor, paper shredders require care and maintenance. An easy way to prolong the life of your shredder is to shred a shredder oiling sheet. These preserve the shredder's motor and cutter blades.
If the shredder you purchase is for office use, some that serve larger numbers feature automatic self-oiling. This means there is no need to feed in a shredder oiling sheet; the shredder will take a drop or two of oil when needed from an oil refill bottle. Making sure your shredder is well-oiled will often eliminate any common issues such as paper jams or an increase in noise emitting from your shredder as components will be running more smoothly.
What type of oil should I use for my shredder?
If you have a Rexel shredder check to see whether your shredder requires oil sheets or liquid oil for maintenance. We have both Rexel Shredder Oil for our large paper shredders and Rexel Shredder Oil Sheets available in different sizes to ensure you keep your Rexel paper shredder in the best condition. Oil sheets can be used with any paper shredder and are shred in exactly the same why as you would shred an A4 sheet.
Real time notifications
One step further still is our range of Auto+ SmarTech shredders. We have removed the guess work of maintenance by producing devices that offer auto feed and hands-free shredding. Furthermore the dedicated Rexel Auto+ SmarTech App can be used alongside the shredder.
Users will receive notifications from the app including whether the shredder bin needs emptying, a shredding job is complete or whether the shredder needs oiling.
Our Auto+ SmartTech shredders are particularly useful for time-poor facilities managers who need to maximise shredder availability, to ensure employee compliance with the paper security policy of an organisation.
Common Paper Shredder Issues
From the basic to the most advanced, paper shredders of all shapes and sizes can fall foul of common issues.
Why is my shredder suffering with a paper jam?
Paper jams tend to be caused by loading too many sheets into your shredder or shredding a non-compatible material. It may also be a sign that you need to lubricate your shredder with oil.
Shredder paper jams can be inconvenient, especially when dealing with large volumes of sensitive material, so it is best to follow the guidelines provided when you purchase a Rexel shredder.
Why has my paper shredder stopped working?
Your shredder not operating at all is a common problem and often linked to one of the following:
Your electric paper shredder machine is not plugged in correctly or turned on

Ensure your cutter head and bin draw is correctly fitted and closed

There's a paper jam

Your machine needs a service due to damage