How Can a Paper Shredder Help Protect Data?
19.08.2021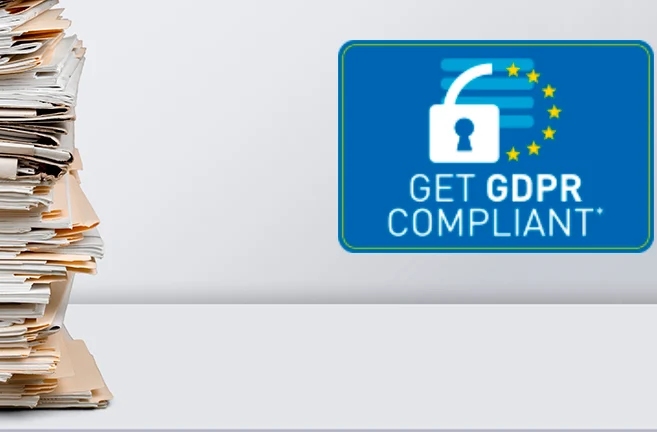 Many people are aware of the General Data Protection Regulation (GDPR) that rolled out across the EU in 2018. It's a common misconception that GDPR relates only to electronic data stored by companies. However, GDPR rules and regulations are also compulsory for all paper-based documents stored by a business or organisation that handles EU-originated personal data.
Since GDPR was introduced, individuals and organisations have become more assertive when it comes to protecting sensitive data. Fraudulent activity can be the result for companies who do not invest in protecting data both online and offline, which explains why 2018 saw shredder popularity rise by 23% across the UK, France and Germany¹.
Businesses understand that shredding is more important now than ever before. However, there can often be a lack of clarity for those looking to purchase a shredding machine. This blog will help you navigate the GDPR minefield and ensure your shredder is fit for purpose.
The benefits of office shredders
Whilst often referred to as paper shredders, there are a number of shredding machines that can also destroy CDs, credit cards, and stapled or paper-clipped documents. If you want peace of mind that you are securely destroying sensitive data, then a Rexel AutoFeed automatic paper shredder would be an ideal solution. Typical documents that many businesses shred daily include:
Employee records
Client information
Sales data
Confidential letters
Accounts information
AutoFeed shredders for businesses
When it comes to AutoFeed shredders Rexel know exactly what users want. However, knowledge on what an AutoFeed shredder actually provides a user with is low. Rexel's AutoFeed shredders allow users to:
Shred up to 750 sheets of paper in one go (depending on the machine)
Automatically shred by simply shutting the machine's lid and walk away
Save time spent shredding by 98% vs manual shredders³
Office shredder security
An added bonus of some larger AutoFeed shredder models is the lockable chamber for extra security; you can PIN lock the machine whilst it shreds your documents.
However, it is not just Rexel's security features that help to safeguard businesses and support data disposal processes. All Rexel paper shredders are categorised by their DIN security level which is shown as a P-Rating; this refers to the number of pieces that a document is shredded into. The higher the P-Rating, the higher the level of security as the document is shredded into smaller pieces.
P-Ratings are measured from P-2 to P-7 as seen in the table below:
P-Rating

Approximate Shredded Pieces

(A4 Document)

Best For

P-2

40

Basic day to day non-sensitive data

P-3

200

General day to day documents containing sensitive data such as addresses

P-4

400

Ideal for bank statements and business confidential documents

P-5

2000

Appropriate for confidential financial or personal documents and strategic papers

P-6

6000

Necessary for legal, military and financial documents containing proprietary data

P-7

12500

The top standard for government and military reports
Shredding supports GDPR compliance
With GDPR fines costing up to £18,000,000 or 4% of your total business turnover, making sure you have an effective shredder is extremely important. Investing in a shredder is a small price to pay compared to the potentially significant fines and will help maintain the integrity of your business.
Businesses and organisations that collect, store and manage personal data must protect it from misuse. Purchasing a Rexel shredder will put your mind at ease and help you to implement a secure data disposal process.
Sources
GFK 2018 H1 EU3 *Shredding supports GDPR compliance
Bi Online Primary Research Study for ACCO EMEA. September 2018. Base: Office equipment decision maker EU3. (n) per market = 600; 100 x Corporates (250+ employees); 500 x SME (<250 employees) GFK

Evaluating AutoFeed Shredders. Prepared for ACCO Brands by Deep Blue Insight