Secure Personal Paper Shredders
Desk is optional, data security isn't

Secure MC6-SL Whisper-Shred™

This slimline shredder is ideal for tight spaces in your home office and can shred up to 6x A4 sheets in one go.
Professional security wherever you work
The Rexel range of Secure paper shredders make protecting yourself at home or at work as simple as possible with machines built to suit your workplace - wherever that may be.
Compact size
The compact design fits conveniently under a desk or in small spaces.
High security
Secure shredders are small in size, yet provide a high level of shredder security.
Sheet capacity
Shred up to 10x A4 sheets of paper in one go.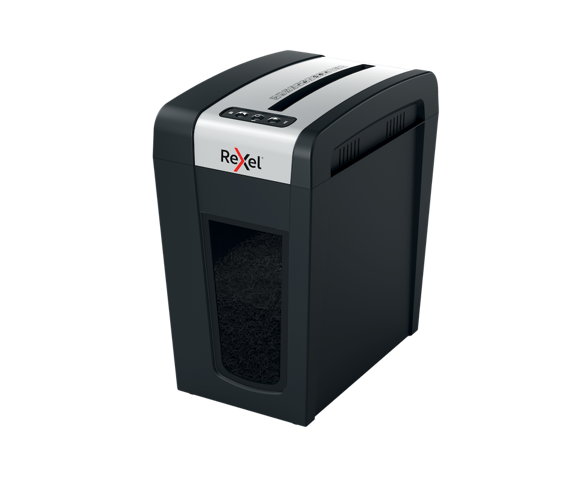 The high quality finish and compact design will integrate within any personal workplace environment.

P4 and P5 high security shredding for confidential documents. 1x A4 sheet can be shredded into 2000 pieces.

Larger models have a Whisper-Shred™ quiet motor fo a calm workspace.

Shred from 3 to 10 xA4 sheets of paper at a time.

The shredder bin can hold up to 175x A4 sheets for less frequent bin emptying.
Quiet operation
Whisper-Shred™ low noise level for quiet operation and less distractions.
Bin capacity
Generous bin capacities from 10 to 18 litres.
Staples
No need to remove staples and paperclips.
Maximum security

minimum space
With a full range to choose from, Secure home shredders are available in a standard format or slimline design to meet the needs of any personal environment.