Why paper security is integral to GDPR compliance
While electronic data security is rightly top of mind for many organisations, many fail to adequately address the security of paper-based data. In fact, two thirds of offices admit to not shredding confidential information.
This puts organisations at risk of non-compliance with GDPR, and data subjects at risk of fraud and identity theft. With this in mind, Rexel, a leading shredding machine brand, encourages organisations to review their security policies and practices relating to both paper-based and electronic data.
Rexel can help you get to grips with GDPR and paper security.
Shredder P ratings explained
All Rexel paper shredders are categorised by their security level which is shown as a P-rating; this refers to the number of pieces a document is shredded into. The higher the P-rating the more pieces a document is shredded into and the higher the level of security it provides.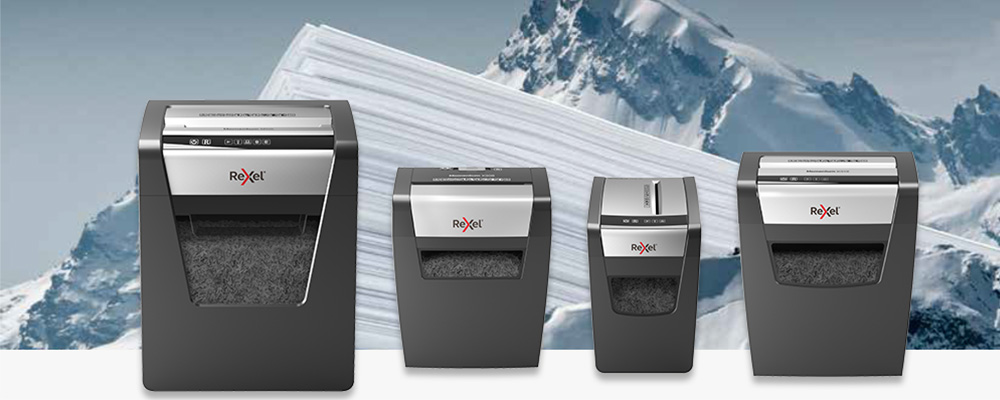 Which shredder do I need?
Selecting the perfect shredder to suit your needs is a tricky task. But don't worry! Our Rexel Buying Guide will lend a helping hand.